Our History
Adelaide Hunter Hoodless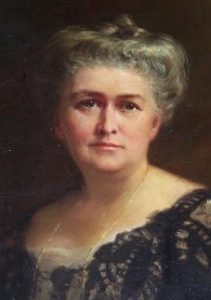 The identity of the Women's Institute still lies profoundly in its beginnings. The story of how this historic organization came to be is one that resonates with women all over the world, and is engrained in the mission and vision Ontario WI Members still live by today.
In the summer of 1889, Adelaide Hunter Hoodless was faced with an unthinkable tragedy: the loss of her 14-month-old son, John Harold Hoodless. His death was believed to be the result of drinking contaminated milk. Hoodless was staggered that her own education had not provided the knowledge needed to run a household without the occurrence of such a tragedy. Thus began her tireless campaign for the education of girls and women in household management.
In the years following her son's death, Hoodless promoted her theme on the importance of domestic science education in public schools. In 1896, she spoke at an agricultural conference at the Ontario Agricultural College in Guelph and made a lasting impression on one individual - Mr. Erland Lee.
Erland Lee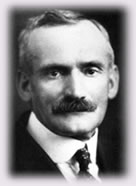 In February of 1897, Lee invited Hoodless to address a Farmers' Institute meeting in Stoney Creek, Ontario. Here, she suggested that a similar organization could be of benefit for rural women. The next week, on February 19th, the inaugural meeting of the Women's Institute was held with 101 women and 1 man in attendance - Erland Lee.
For the most part, however, Adelaide left the Women's Institute in the capable hands of rural women, while she continued her campaign for domestic science in towns and cities. Thanks to Adelaide, domestic science and sewing were added to the Hamilton school curriculum where she organized the training of domestic science teachers. She wrote the favoured textbook, 'The Public School Domestic Science', and became increasingly respected as an expert.
While the vision of Adelaide Hunter Hoodless is the foundation for which the Women's Institute was founded upon, the fact that it ever came to exist is equally attributed to the support of Erland Lee and his wife, Janet Lee. Together, Adelaide Hunter Hoodless and Erland Lee are officially credited as the co-founders of the Women's Institute.